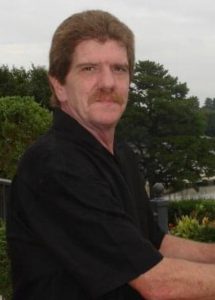 Garry L McGhee, 67, of Denver, NC passed away on February 21, 2023 surrounded by his family.
Garry was born on December 29, 1955, in Tennessee to the Late George and Eva Hendrix McGhee. He was the youngest of twin boys. He shares his birthday with his twin brother Larry McGhee of MD.
Garry enjoyed life to the fullest, with a laugh that could light up the room on the darkest day. He loved to joke around and never met a stranger. His favorite thing in life was his family and he was so very proud of them. He was loved by so many and will be missed dearly.
To carry on his legacy is his wife of 43 years, Betty Lynn McGhee, daughters Stacy McGhee-Guy(Jimmy) and  Shannon Angel(Paul), grandchildren Paige Bolick (Casey), Abigail Peter, Kaleb Peter, Kiersta McGhee and Kassie Angel, great grandchildren Elam Bolick (referred to as Baby G) twin brother Larry McGhee, brother Kenneth McGhee, sister Edna Yates and many more cousins, nieces and nephews.
Garry is preceded in death by his mother Eva Hendrix McGhee, father George McGhee, sisters Norma Cheek and Kathy Juarez brother Terry McGhee and great grandchild Selah Mae Bolick
A private celebration of Garry's life will be held by his family at a later date. 
The family would like to say Thank you to the staff at Atrium Lincoln and Hospice of Lincoln County for the care and love that they provided Garry with. He made many friends while there and each one held a nickname and special place in his heart.