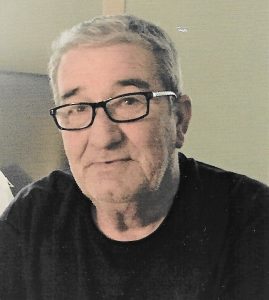 William Daniel Puckett, (Danny), 75 of Denver, North Carolina passed away peacefully on Friday, April 16, 2021 at his home surrounded by his loving family. Born on January 13, 1946 in Rockingham County, North Carolina, Danny was the son of the late William Harding and Mary Ellen Middleton Puckett.
Danny was a fuel truck driver for many years, retiring in 2014 at the age of 68. He enjoyed church, woodworking, gardening, Western Movies and Television Shows but most of all he loved his family.
Danny was a member of Tabernacle Baptist Church in Denver.
Besides his parents, Danny was preceded in death by his son, James Ray Puckett and brother Arnold Edward Puckett
Danny is survived by his loving wife of 34 years Kimberly Johnson Puckett of the home; children Sandra Lenny (Rob), William Franklin Puckett, Michael Daniel Moseley (Kera), Melissa Kim Moseley, Megan Danielle Harris (Thomas); siblings Mary Sue Williamson (Claude), Charles Allen Puckett (Jenny); 12 grandchildren and 3 great grandchildren; many nieces and nephews.
Visitation will be held from 1:00 P.M. to 2:00 P.M. on Tuesday, April 20, 2021 at Tabernacle Baptist Church 577 Highway 16 North Denver, North Carolina 28037. The Funeral Service will follow at 2:00 P.M. at the church. Internment will take place at Forest Lawn Cemetery Lincolnton, North Carolina.
In lieu of flowers, donations in Danny's memory can be made to Tabernacle Baptist Church would be deeply appreciated.
The Good Samaritan Funeral Home Denver is serving the Puckett Family.