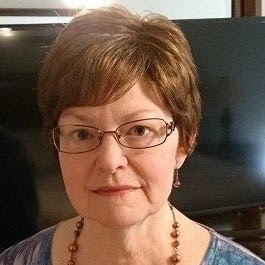 Suzanne Cobb Rodden, 64, passed away on September 15th, 2019.  She was born July 1st, 1955 to the late Robert and Hattie Anne Cobb in Charlotte.  Suzanne was a tireless worker who always enjoyed helping others.  Above all else she loved her family and upon retirement was overjoyed to move into her new position as full time May May to her grandchildren.  Suzanne loved technology, travel, and especially reading.
Suzanne graduated from North Mecklenburg High School in 1973 and attended Central Piedmont Community College.  She worked at GMAC until leaving the workforce to raise her children.  Later, she worked at Barrett Business Services where she took pride placing Lincoln County residents in jobs around the area.
Suzanne is survived by her husband of 45 years, Mike Rodden of Denver, NC; her sons Keith Rodden and wife, Julie of Charlotte, NC and Jason Rodden and wife Kathy of Connelly Springs, NC.; her sister Barbara Stevens and husband, Ben of Stanley, NC; four grandchildren Emmie and Luke Rodden of Charlotte, NC; Chris Long of Bessemer City, NC; Jessica Solesby and her husband, Steve of Crouse, NC; and her niece Erin Swearingin and husband Wes of Gurnee, IL. 
A celebration of her life will be held after a visitation starting at 1:00 PM, Thursday, September 19th, 2019 at The Good Samaritan Funeral Home in Denver, NC.  Chaplain Donnie Floyd will officiate. 
In lieu of flowers memorial contributions may be made to the Humane Society of Lincoln County, PO Box 23, Lincolnton, NC 28092.
The Good Samaritan Funeral Home, Denver is serving the Rodden family.