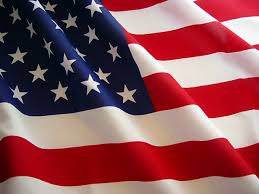 Russell Charles Warczak of Denver, North Carolina (former resident of Elk Grove Villaige, IL.), passed away on August 27, 2019.  Russell was born on May 21, 1930 to Francis and Hilda Warczak of Donners Grove, IL.  Russell leaves behind his loving wife, the former Irene Ackermann Warczak and son, Kurt Ackermann, and granddaughter, Olivia, of Mooresville, NC.   Russell is predeceased in death by three brothers, Richard, Robert and Frank.
Russell served proudly in the United States Army. After the war, Russell began his career in the printing business and later became an entrepreneur. In 1963 opened his own business, CEDCO, in Elk Grove Village, IL where he served as President/ owner.  Russell and Irene were active members of many organizations in and around the greater Chicago area. They were avid travelers and traveled extensively through the United States, Europe and China, for both business and pleasure. Russell sold his business in 1985 and retired to the Lake Norman area in 2003.  Russell was a master wood craftsman, and made several of his own boats.  He also enjoyed making keepsakes for his friends.  Russell truly enjoyed his early morning coffee club, with many good friends at Stacey's Restaurant, discussing world events, business and politics.
 A memorial service will be held at the Good Samaritan Funeral Home in Denver, NC on Saturday, September 28th, 2019 at 2PM.  A gathering to celebrate the life of Russell will be held after the service.