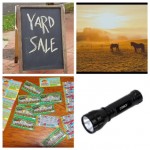 Sharon Gannon age 69 of Denver NC, passed away Saturday, July 7th, 2018.
She was born on January 7th, 1949 in Alexander, IL to the late Ralph and Audrey McDaniel. Sharon was known by many for the time she spent working as a waitress, she was a great mother and loved her grandchildren and great-grandchildren. Sharon enjoyed her scratch-offs, flashlights, yard sales, and her favorite character from The Young and The Restless, Victor Newman. Sharon had a great love for animals, giving to others and her husband Patrick. She will be greatly missed, as well as a laugh that was all her own.
Left to cherish her memory are Husband, Patrick Gannon of Denver; sons Eric Ford, Cletus Ford and wife Amanda of IL, a brother Bobby, and a sister, Terri, four grandchildren and four greatgrandchildren. Services for Sharon will be held on Saturday, July 14th, 2018 at 11:00 a.m. in the Good Samaritan Funeral Chapel in Denver, NC. Good Samaritan Funeral Home of Denver is serving the Gannon family.