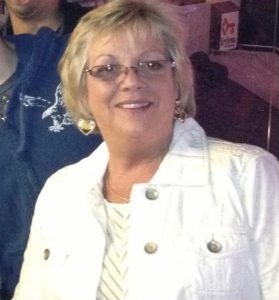 Sally Irene Savell Lannier, 1950-2023, lost her valiant fight with cancer on Thursday, September 28.  She died surrounded by her loving family and dogs at home, her dearest wish. Sally was a talented educator, putting her teaching skills to use most recently as the corporate Director of Operations and Training for Buffalo Wild Wings before her retirement in 2017.
Her greatest love was her family.  She leaves her beloved husband, Melvin (Jim) Lannier and their three sons, Preston, Zachary and Cooper, as well as her step-children, Brad and his wife Diana, Michelle and grandson Nick.  She and Jim lived in Minnesota for many years, moving to Denver, North Carolina four years ago. She also leaves her only sister, Susan Savell,(sister-in-law Dory Cote) who joined all of her "boys" to surround Sally with love, care, and support for her wonderful sense of humor during her final days. She was always thinking of others first, throughout her life, and continued to do so even from her hospital bed.
Sally's huge and generous heart will be remembered at a Celebration of Life that will be held at a later date.