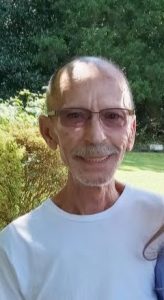 Ronnie "BoBo" Campbell, 73, of Sherrills Ford, NC, passed away on August 14, 2023 at W.G. Hefner Salisbury VA Medical Center. He was born on March 19, 1950, in Charlotte, NC.
BoBo was a strong-willed and independent man. He was known for being the first person to lend a helping hand and the last to ask for one. BoBo had a resilient and optimistic spirit, never complaining about much of anything. He stood up for what he believed in, regardless of the circumstances. BoBo had a gift for connecting with people and never met a stranger – he could strike up a conversation with anyone and everyone. He had a fondness for neatness and organization.

BoBo attended Olympic High School and later pursued higher education at Kennesaw State University. His thirst for knowledge and dedication to learning were evident throughout his life.

In service to his country, BoBo proudly served in the U.S. Air Force from 1968 to 1971. His military associations shaped him into the disciplined and honorable man he became.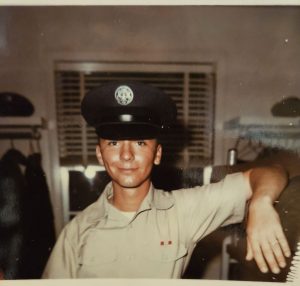 Following his military service, BoBo embarked on a successful career as a Technical Specialist at Worldspan LTD from 1991 to 2003. His expertise and dedication were highly valued by his colleagues and clients.

Outside of work, BoBo found joy in various hobbies. He loved the thrill of riding motorcycles, the tranquility of fishing, and the satisfaction of planting flowers. Above all, he cherished spending time with his loved ones and basking in the warmth of the sun.

Family and friends are invited to pay their respects and celebrate BoBo's life at Good Samaritan Funeral Home on Saturday, September 2. Visitation will be held from 1:00 pm to 2:00 pm, followed by a ceremony at 2:00 pm. Military Honors will be rendered by the United States Air Force Honor Guard. 

BoBo Campbell will be remembered as a loving family member, a loyal friend, and a pillar of strength in his community. His positive attitude, unwavering principles, and zest for life will continue to inspire all those who were fortunate enough to have known him.
Don't Cry Because it's Over,
Smile Because it Happened. 
                                                                           – Dr. Seuss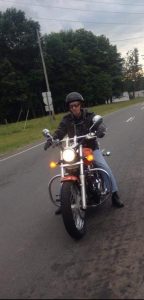 Be who you are and
say what you feel, because
Those who mind don't matter and
Those who matter don't mind.
-Dr. Seuss