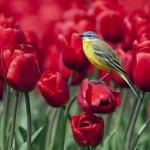 Robin Teresa Isenberg, 55, went to be at peace in Heaven after a three year battle with ovarian cancer on Sunday, August 9, 2015 Robin was born on March 21, 1960 in Windber, Pa.. She was raised by her mother, Dorothy Penrod and her father, the late Salvador Venanzio and her adoptive father, the late Willis Bechtel. She married Robert Isenberg on March 12, 1977 in Indiana, Pa.
Robin moved to North Carolina with her husband, Bob, in 2005. She was co-owner of Blood Sweat Gears Bicycle Shop and was actively involved in the local community. Robin was known for her fun spirit, kind nature and positive outlook.. She was dedicated to her family and friends. She loved flower gardening and she was a devout Christian.
Robin is survived by her mother, husband, her two sons, Keith Isenberg of Denver, NC and Kevin Isenberg of Philadelphia, Pa.; brothers Jimmy Venanzio of Ernest, Pa., Ronnie Bechtel of Indiana, Pa. and Mike Bechtel of Rutherfordton, NC.; and her sisters, Wendy Gallo of Indiana, Pa. and April Bechtel of Beaver, Pa. She leaves behind many close relatives including her beloved grandchild, Alessandra and many dear friends.
A Celebration of Robin's Life will take place at 6:00 PM on Wednesday, August 12, 2015 at Denver Baptist Church. (Business Highway 16 )
A Celebration of Robin's Life will take place at 1:00 PM on Saturday, August 15, 2015 at Grace United Methodist Church, Indiana, Pa.
In lieu of flowers, donations in in Robins' memory to Robin's Ride for Hope which benefits Ovarian Cancer Charities at www.bloodsweatgearslkn.com/donate would be deeply appreciated.
The Good Samaritan Funeral Home in Denver is serving the Isenberg Family