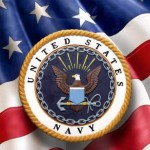 Daniel James Tobeler of Denver, age 57, died early Friday morning. Dan was a Navy Veteran where he served as the head chef on the U.S.S. Daniel Boone. After serving in the Navy, he was the head automation engineer at MacLean- Fogg for 25 years. Dan grew up in Detroit, Michigan. He was known for his humor to those around him. He took pride in his plants and was an avid car enthusiast.
Dan is survived by four sons and one daughter: Daniel J. Tobeler and wife Samantha, Shirl D. Hager, C. Van Hager and wife Jennifer, Joe A. Tobeler, and Fred A. Tobeler and wife Laura. He is also survived by his mother Margo Norfleet, brother Douglas Tobeler, and two sisters Wanda Tobeler and Sandee Howard. Dan also leaves behind seven grandchildren: Damon, Dylan, Logan, Daisy, Katie, Gabriel, and Aubrey. He is also survived by faithful dog, Bo. Dan was also "Papaw" to many neighborhood kids over the years.
He was preceded in death by his wife Sherry M. Tobeler and father Frederick Tobeler.
A Celebration of Dan's life will be begin at 1:00 PM on Saturday, August 1, 2015 at Dan's residence, 6678 Willies Way, Denver NC. Military Honors will be rendered by the US. Navy at 2:00 PM.
In lieu of flowers, please join family and friends as they celebrate Dan's life.