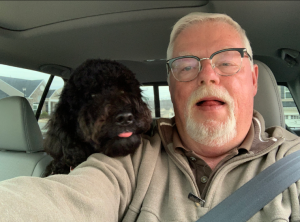 Robert Charles Renshaw, 64 of Denver North Carolina passed away peacefully in his home on March 2nd, 2021, after a long and hard fought battle with cancer. 
Robert was born August 30, 1956 in St Louis Missouri to Robert Renshaw and Mary (Woods) Renshaw.  Robert was a graduate of the University of Missouri-Columbia and worked as a chemical engineer with Garratt-Callahan.
Robert is preceded in death by his mother Mary in 2013 and his father Robert in 1995.  
Robert is survived by his wife of 20 years, Sheree Baca-Renshaw, his six children, Robert (Tori) Renshaw of Charleston SC,  Justin Renshaw of Columbia Mo,  Timothy (Dell) Renshaw of Kansas City Mo,  Clarinda Renshaw of Kansas City Mo,  Tony (Michelle) Baca of Charlotte, and Tana (David) Farmer of Iron Station, as well as 7 grandchildren, and his work family at Garratt-Callahan. 
Condolences for the family can be left here and a celebration of Robert's life will be scheduled at a later date.