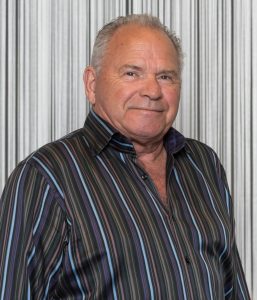 Robert "Bob" Clyde Cook of Denver, North Carolina passed away on March 13th at the age of 78.
Bob was born on April 1, 1944, in Great Falls, Montana to birth parents, Grace Wilson and Charles Ambrosia and was adopted by Alice and Wick Cook.
Bob grew up in the Belfry, Montana area and served in the Navy after high school.  He was hard working and always willing to help others with his handy man skills.  Bob lived life to the fullest; he enjoyed traveling (visiting all 50 states) and sharing stories with his friends.  He held many different jobs throughout his life including as an iron worker, a realtor, a pilot and a professional driver.
Left to cherish his memory are his daughter, Darrae, son-in-law, Gregg, grandchildren Riley and Max Nierenberg, brothers Ronnie Phay and Joe Ambrosia, and sisters Gerry Lee Phay and Stacia Burnham.
A Celebration of Life will be held Monday, April 10th at 1:00pm at The Good Samaritan Funeral Home; 3362 North Highway 16, Denver, NC 28037 with Military Honors.
In lieu of flowers, donations in Bob's memory can be made to Denver United Methodist Church Ramp Ministry; 3910 North Highway 16 Denver, NC 28037 or to the Veterans Purple Heart Homes at purplehearthomesusa.org.