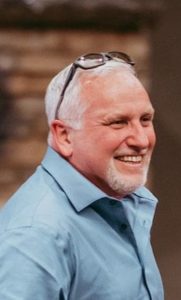 Richard "Rich" Edward Reakes, 56, of Maiden, passed away on July 31,2022. He was the son of Kenneth and Algitha Reakes.
Rich was a resident of Maiden, North Carolina; but originally from Caughdenoy, New York
Rich is preceded in death by his mother, Algitha Reakes.
Rich is survived by his wife, Tammy Newell Reakes, daughter, Amber Marie Lail (Trey), son, Richard Edward Reakes, II (Brandi), grandchildren, Maddison Lail, Cash Lail, and Baby Boy Lail (expected October 2022), father, Kenneth Reakes, brothers, Kenneth (late Cathy), Samuel (Kathy), Jack (Julie) Reakes, sisters, Carol Huntley (Dave), Mary Graffoulier (Fred), and several nieces and nephews.
Rich was loved by anyone who had the pleasure of knowing him. If you know Rich, you know he always had a smile on his face. Rich had a love for cars, especially the classics, and dirt track racing. He spent most of his time doing what he loved, working on cars. He helped many in the community and truly loved doing it. When he wasn't working on cars, he enjoyed spending his free time with the love of his life, Tammy, their family, and friends that became family.