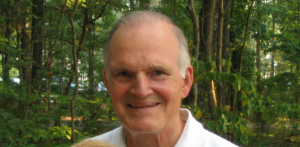 Michael (Mike) Anthony Cipriano, loving husband, Granddaddy, in-law, coach, and friend, passed away on Wednesday, March 2, 2023, after months of declining health related to kidney disease.  He was born on February 21, 1943, in Hartford, CT.  Mike was preceded in death by his parents who chose him at 18 months old, Charles Cipriano, born in Italy, and Pauline Romano, born in Waterbury, CT.  
Mike served in the United States Air Force as an Assistant Management Technician.  He met his devoted wife of 58 years, Shelba Jean McDaniel Cipriano while serving at Turner Air Force Base in Albany, Georgia.
Mike and Shelba were quickly blessed with their loving sons, Bill (wife, Christine); Shawn (wife, Tammy), and Chad (wife, Melissa) while relocating to Charlotte, North Carolina.  Mike started working at North Carolina National Bank (NCNB) in Charlotte in 1966 and retired from Bank of America after 40 years of service.
Mike and Shelba are also blessed with four adoring grandchildren, Benjamin (20), Matthew (18), Eli (17), and Kendall (13).  
Mike had a warm personality, making many lifelong friends in Charlotte.  He was a passionate baseball coach to his sons and later his grandsons and could teach a nasty curveball.  He was an ardent fan of music, fishing, "dad jokes"and funny quotes.
Mike was an active member of Redeemer Lutheran Church for 40 years and a member of Salem United Methodist Church for the last 13 years.  While at Redeemer, Mike sang in the choir and served many years on the church council.
The family would like to thank all their faithful and loving relatives and friends who have been with them on this long journey together.
A Celebration of Life service will be held at 2:00 PM on Saturday, March 11, 2023, at Salem United Methodist Church, 378 N. Pilot Knob Rd, Denver, NC 28037. The family will receive friends one hour before and will continue after the service. Michael will be laid to eternal rest at the Salisbury National (Veteran's) Cemetery Annex, 501 Statesville Blvd., Salisbury, NC on Monday, March 13, 2023, at 1:00 p.m.
In lieu of flowers, memorials may be offered in memory of Mike to the National Kidney Foundation (Donate to 2023 National Kidney Month) or a charity of the donor's choice.