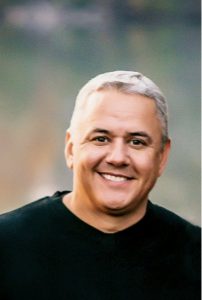 On Tuesday, February 28th, 2023, Gary Wayne Hammond, devoted husband, and father of three, died tragically at the age of 50. Gary graduated from Wingate University with a Bachelor's degree in Economics.
Using his people skills, Gary became a highly successful financial consultant. It was through a mutual friendthat he met his wife of seventeen years, Missy Peterson. Their three children, Mia, Anthony, and Sophia were raised in Denver, North Carolina where the family has lived for the past 14 years.
Gary was born and raised in Kankakee, Illinois, the youngest of five siblings. He played tennis at The University of North Carolina at Charlotte, and remained an avid sports fan, especially of the Chicago Cubs and the Carolina Panthers. He enjoyed playing golf for both business and pleasure, and just recently he was beat in a game by his son, Anthony, for the first time.
To friends and family, he was known for coaching baseball and softball, and he impacted the lives of more than he could have ever imagined. At work, he made his customers his friends and built strong relationships with everyone he met. He lit up every room he walked in and was oftenseen with a smile on his face. He never stopped, never showed fear, never knew the meaning of giving up, and always saw the best in everyone in every situation.
Gary is survived by his wife, Missy, their daughters, Mia(16) and Sophia(10), and their son, Anthony(13). He is also survived by his mother, Shirley, and sisters Elisa and Cindi, brother Mike,and numerous nieces and nephews.
Gary's funeral mass will be held at St. Mark Catholic Church in Huntersville, NC on Monday, March 6th, 2023 at 11:00 am. A live stream link of the service is forthcoming. In lieu of flowers, please consider a donation to their children's college fund through GoFundMe athttps://gofund.me/de703765