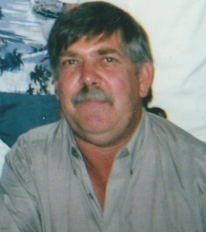 Leonard Ray Blackwell (Gator), age 69, of Anchor Lane, passed away unexpectedly at his home on Tuesday, July 7, 2020 in Denver N.C.
Born April 22, 1951, in Franklin County, GA. He was the son of the late Claudie Lee Blackwell and Dorothy (Dutton) Blackwell King. He was a retired auto painter/auto mechanic, who had a love not only for cars, but cooking for his neighbors, and helping those in their time of need.
In addition to his parents, he was proceeded in death by a brother; Chester Lee Blackwell; and sisters Annie Bell Aldrich, Willie Frances Blackwell, Martha Jo Durham, Carolyn Grein, and Gail Whitfield.
He is survived in death by his 4 daughters: Sonya (Blackwell) & husband Jimmy Thomas, Dodie (Blackwell) & husband Kevin Bridges, Brandi (Blackwell) & husband Clint Bennett, and Jessica (Blackwell) & husband Josh Dudley. He had 9 grandchildren, Brittany (Thomas) & husband Chris Perlotte, Samantha Bridges, Alexandra Bridges, Emily Thomas, Grady Bennett, Grayce Bennett, Graylin Bennett, Morgan Dudley, and Brad Dudley & wife Haley (Morgan) Dudley. He has 2 Great-Grandchildren Xavier Perlotte and Harper Perlotte.
As well as, brothers Herman Blackwell and Thurman Blackwell and Sisters: Bonnie Sue (Blackwell) Tiller, and Eddie Nell "Nellie" Smith.
Mr. Blackwell will be cremated and taken back to GA by his daughters. Good Samaritan Funeral Home oversees the arrangements.