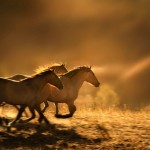 Joyce Hager Hubbard, 58, of Stanley, NC. passed away on Wednesday, June 25, 2014. She was the daughter of the late Franklin Glenn Hager and Lucy Elizabeth Fullerton Hager.
Mrs. Hubbard is survived by her daughter, Candice Powell and her husband, Samuel; brother, Eddie Hager; sister Barbara Short and many loving extended family members.
Funeral Service 11:00 AM on Saturday, June 28, 2014 at The Good Samaritan Funeral Home 3362 North Business Highway 16, Denver, North Carolina. Officiating Rev. Jeff Johnsen, Senior Pastor of Denver United Methodist Church.