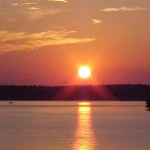 John Matthew Dellinger Jr., 64, of Denver, NC passed away on Tuesday, July 8, 2014. Born on November 8, 1949, John was the son of the late John Matthew Dellinger Sr and Margaret Lewis Dellinger.
Besides his parents, John was preceded in death by his sister, Linda Morrison.
John is survived by his wife, Lois Sorrells Dellinger; brothers Tony, Larry and Kevin Dellinger; many nieces and nephews and extended family members.
Graveside Service 11:00 AM on Saturday, July 12, 2014 at Forest Lawn Cemetery Lincolnton, NC