>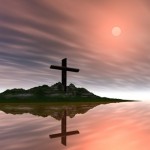 Debra Rushin, age 62, of Sherrills Ford, died on Wednesday, June 25, 2014 at her home. A Memory and Celebration Service will be held at 5:00 pm on Saturday, July 19th, 2014, at Salem United Methodist Church in Denver. She was born September 15th, 1951, in Syracuse, New York, to the late Leonard A. Rushin and Vera Sullivan Rushin.
Debra was a devout Christian and prayer warrior who enjoyed being in servant
roles. She worked as a waitress, seamstress, in-home care giver and also managed vitamin stores. There is comfort in knowing she is in her heavenly home with her parents, in the presence of Jesus, and now has been eternally healed.
Debra was very much loved by her close friends, Lori and Davis Rapp of Denver and their family members, and also friends at Salem United Methodist Church in Denver.
In lieu of flowers, memorials may be sent to Salem United Methodist Church, 378 North Pilot Knob Road, Denver, N.C. 28037.