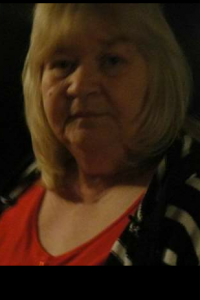 Joyce Ann Richards 67 of Vale NC passed away on Aug. 5, 2019 at charlotte medical center. 
Joyce was born in Greenville NC. Her parents were Clifton and Aldeen Lowe. Joyce was born January 3 1952. She married Michael Steven Richards on December 5 1998. 
Joyce loved her family and spending time with them. She lived the beach racing and football. Her favorite team was the Pittsburg Steelers. Joyce adored her grandyoungins. 
Joyce is preceded in death by both her parents and her husband. 
She is survived by her 3 youngins, 16 grandyoungins. 
The family of Joyce would like to extend their sincere gratitude to the staff of CMC Main in Charlotte. And everyone for their thoughts and prayers.