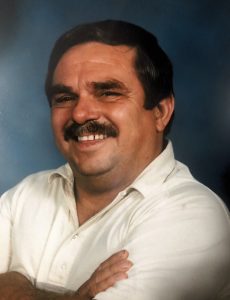 John Russell Dycus, 77, of Sherrills Ford NC, passed away unexpectedly on Friday March 11, 2022, while working in his yard.
Russell was born and raised in Spindale, NC where he attended R-S Central High School, class of 1963 and was a graduate of Wingate College. He was employed by Duke Power for 36 years until his retirement in 2006.
Russell was kind-hearted, gentle man with an infectious smile and a great sense of humor.   He loved the outdoors and, in his life-time backpacked, camped, scuba-dived, and motorcycled. In his later years, he spent his time gardening, working in his yard, fishing, and sailing. He was an amateur astronomer who enjoyed sharing his knowledge with others, often pointing out star constellations and planets in the night sky. When he was not outdoors, he enjoyed spending time with family and friends and watching John Wayne movies. He was a member of Bethel Methodist Church in Denver NC, where he attended services regularly. He loved and was loved by many. He will be missed.
 He was preceded in death by his parents, Roy and Ruth Dycus, and his siblings Jean Haney and Mildred Thompson.
He is survived by his wife Debbie Jarnigan Dycus, son Jonathan Dycus (wife Deanna), daughter Wendy Proctor, grandchildren Morgan Proctor and Cameron Proctor, his brother Michael Dycus (wife Rebecca) and sister-in-law Cindy Beatenhead (husband Jeff).
 The funeral will be held at 3:00pm on Thursday, March 17, 2022 at Bethel Methodist Church, 7284 Campground Road, Denver NC, 28037.  The family will receive friends for one hour prior to the service. 
In Lieu of flowers, contributions may be made to Bethel Methodist Church, 7284 Campground Road, Denver NC, 28037.
Arrangements by Good Samaritan Funeral Home, 3362 North Highway 16 Business, Denver NC 28037.