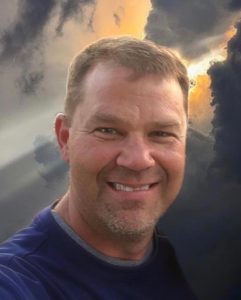 James (Jamie) Robert Seitz, of Denver, N.C., beloved husband of Elizabeth (Goldman) Seitz and cherished father of Carter James Seitz and Peyton Elizabeth Seitz, passed away Sunday, Dec. 27 after a monthlong battle with pneumonia and COVID-19.
Jamie, 51, was born on April 12, 1969 in Newfane, New York, to Dennis Roger Seitz and the late Janice Miriam (Gow) Seitz. 
Jamie graduated from Williamsville (N.Y.) North High School in 1987, earned a Bachelors degree from Daeman College (Buffalo, N.Y.) in 1993 and obtained a Masters degree from SUNY Brockport in 2001.  
After more than a decade as a teacher and administrator in New York, Mr. Seitz moved to North Carolina and taught for 14 years, the last 12 at Lincoln Charter School where he earned acclaim as the school's first coach to be a part of two state championships. 
Mr. Seitz was head basketball coach for six years at Lincoln Charter School, guiding the Eagles to the school's first basketball conference championship. After taking a year off from coaching, he returned as an assistant coach and was instrumental in the Eagles' current run of six consecutive conference titles. Included in that run was the school's first-ever team state crown in 2017. That same year, he was head coach of the Eagles' state championship golf team.
His easy smile and upbeat attitude while teaching at Lincoln Charter Elementary School endeared him to the students, who were called to rapt attention daily by repeating Seitz's favorite chant: "Let's Go Buffalo." Mr. Seitz grew up in a sports-oriented family. He was a lifelong Buffalo Bills fan. He also was a star baseball and basketball player at Williamsville North, earning All-Western New York acclaim in both. He, along with his father, Dennis, who was the coach at Williamsville North, were inducted into the school's Hall of Fame together in February 2020.
Mr. Seitz wasn't just a star on the athletic field, he was a hero to his family, and in his community, too. He earned a medal for heroism from the Carnegie Hero Fund in 1999 after saving a young woman and her son from a knife attack in Corning, New York. It's something he rarely spoke about. 
He was not shy at all, however, to speak about his greatest love — his family. Jamie adored his wife, Liz, whom he married Aug. 3, 2001, and his kids, Carter, 17, and Peyton, 13. And he was a favorite of hundreds of "adopted kids" — his students. 
In addition to his wife and children, and his father, he is survived by siblings Dennis Richard Seitz (Barbara) of Huntersville, N.C., Darcie Jean (Seitz) LaFever (Chad) of Olcott, N.Y. and Julie Marie (Seitz) Brummer (Henry) of Newfane, N.Y., in-laws, Joel and Jane (Stalker) Goldman and Becky Goldman (Eric Young) and many cousins, nieces, nephews, aunts and uncles.
Donations can be made to the Jamie Seitz Scholarship Fund at Click here to Give now to Our Beloved Coach Jamie Seitz by Joel Dalton