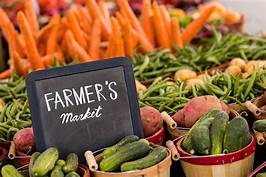 Giles Langdon Martin Sr., 87, of Iron Station, passed away on January 23, 2022 at Atrium Health-Charlotte Medical Center.
A Celebration of Life will be held on Sunday April 3, 2022 at 2:00PM at Pearl Baptist Church 4657 E. Hwy 27 Iron Station, NC 28080.
Born on June 30, 1934 in the US. Canal Zone, Panama, he was the son of the late Giles Noywood and Edith Ayers Martin.
He was a Chemical Engineer by profession.
Giles served proudly in the US. Army. 
Giles was the Chairman Emeritus of the Lincoln Co. Extension Advisory Council, Coordinator for the Farmer's Market in Lincolnton, a Member of the Apple Festival Board of Directors and an Extension Master Gardener. He also served on the Lincoln Co. Historic Properties Commission, Crimestoppers Board and the Board of Adjustments and was a member of the NC Cooperative  Extension Advisory Council
Giles was a member of Pearl Baptist Church Iron Station.
Besides his parents, Giles was preceded in death by his stepfather M.S. Tarkington
Giles is survived by his loving wife of 65 years Jean Wynne Martin; son Giles Langdon Martin Jr; granddaughter Jennifer Megan Martin; sisters Gail Everett (Marvin) and Jane Clark (Dan) and many nieces and nephews.
In lieu of flowers, donations in Giles' memory to Pearl Baptist Church Building Fund 4657 E. Highway 27 Iron Station, NC. 28080 would be deeply appreciated.
The Good Samaritan Funeral Home of Denver assisted the Martin Family.