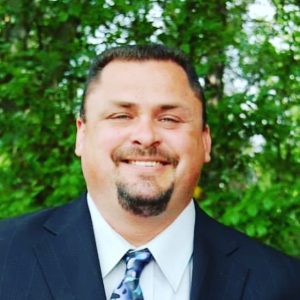 Richard "Rick" Christopher Walton, 48, went home to be with his Lord and Savior, Jesus Christ on January 27, 2022. Rick was born on September 5, 1973 in Marietta, Georgia to Richard "Mike" Walton and Terry-Marie Martin.
The visitation will be 3:00 pm – 5:00pm on Thursday, February 3, 2022 at Good Samaritan Funeral Home in Denver, NC. We ask that you please wear a mask during the service and visitation. Richard Walton's celebration of life will be at Calvary Assemblies of God in Greensboro, NC. On 02/28/2022 at 2pm. He will later be placed in his final resting place, back in Virginia. 
Rick was preceded in death by his son, Brandon; his step-father, Joseph "Wayne" Martin; his grandparents Jeter and Florence Walton; his uncle Christopher Eugene Walton; and his great-grandparents Lloyd and Pearl Orcutt and his grandmother Dorothy Caviness.
He is survived by his parents, Richard "Mike" Walton (Joyce) and Terry-Marie Martin; wife, Lisa Walton; daughter, Kaitlyn Elizabeth Marie Baker (Rudy); sons Michael Joseph-Sione Walton and Mathew Christian Walton; step-daughter, Vita Marie Will and step-son Paul Anthony Will; brothers Shawn Pelata (Krista) and James Walton; sisters, Lisa (Mike) Hall, Jennifer Twiford, and Beth (Spyder) Lovecraft; paternal aunts Sue Walton Campbell and Ann Walton Perry; along with an abundance of nieces, nephews, great-nieces and great-nephews.
Rick was a devoted husband, son, brother, father, a kid magnet, an avid sports player, and coach – he coached hundreds of children in football, basketball, baseball, softball, and volleyball. He spent time on mission trips in Panama and Honduras building churches, was a lover of the Grateful Dead, God and devoted his life to raising his children. He was a strong, fearless, fighter; and would ask forgiveness before he asked permission. Anyone who knew him, couldn't help but love him.