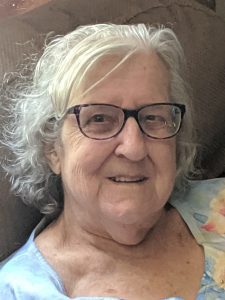 Carol Elaine McWilliams of Maiden, NC passed away on January 28, 2022.
She was born April 17, 1939 in Illinois to the late Louis and Emily Kochalka.
In addition to her parents she was preceded in death by husbands Richard Frank Kmieciak Sr. and John McWilliams, her brother Jim Kochalka and grandson Richard Edwin Kmieciak.
She is survived by her children Serena(John)Pratt, Richie Kmieciak, David(Kathy) Kmieciak, Teresa(Mike)Mills, Raymond Kmieciak, Valerie(Mike) Foster, Christine(Kris) Ethington and siblings Lois Bilthuis, Roberta Smutny and Mike Kochalka. She had at least 14 grandchildren, 20 great grand children and many bonus grandchildren and great grandchildren.
A memorial service will be held at a later date in Dunnellon, Fl.