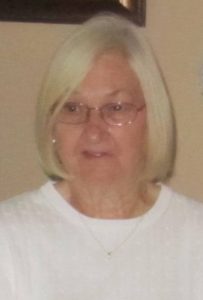 Shirley Mozel Reel, 85, of Iron Station passed away on February 23, 2023 at her home. She was the daughter of the late George and Bessie Hartsoe.
She is survived by her husband, Mr. Larry Reel; her sons Danny Reel, Randy Reel, Lanny Reel and his wife Amanda,  and Timothy Reel; her grandsons Shane Reel and Seth Reel; her great-grandsons John Reel and Mason Reel; her brother Ken Hartsoe of Inman, SC and her sister Juanita Davis of Iron Station, NC.
A Graveside service will take place on Monday, February 27, 2023 at 2:00PM at Amity Baptist Church Cemetery; 881 Amity Church Road Denver, NC 28037.