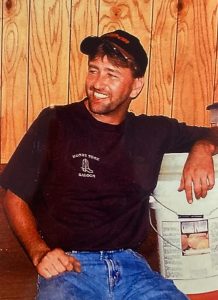 Gary Dean Smith, 54, of Stanley, passed away on October 25, 2023. He was born in Gaston County on December 12, 1968.
Gary loved life, but more importantly he loved his family and friends. He was always there when you needed him. You could find him at home, in his garage usually fixing something for a friend, neighbor, or family member. He spent all his life being a mechanic. He could fix anything. He was always helping someone. He would help anyone at any time of day. He loved his family, friends, his neighbors, loud music and of course his Snap-On Tools.
Gary had the most contagious smile of anyone you've ever known, and he shared it with everyone, every day. No matter what someone needed, he was there, always smiling.  He would light up a room just by entering. That smile will be missed by many.
Survived to cherish Gary's memory is his father Donald L. Wooten; special bonus mom Rebecca Wooten; sister Deborah Tyson and her husband Johnny; brother Donald Wooten (JR.) and his wife Margaret; brother John Wooten; sister-in-laws Lori Smith and Jackie Smith; niece Heather McManus and her husband Justin and their family as well as many other nieces, nephews, and cousins.
Gary is preceded in death by his mom Evelyn L. Wooten of Stanley NC; and his brothers Terry Smith, Carl Smith (Ed), Tim Wooten, and Raymond Wooten all of Stanley NC.
A Celebration of Life will be held on Saturday November 4, 2023, at 2:00PM at Redeemed Free Will Baptist Church 124 Redeemed Street Mount Holly NC 28120. Officiating will be Rev. Billy Ray Wooten.