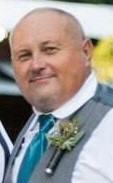 Freddie Wayne Dellinger (59) of Lowesville, passed away on March 7, 2023 at his home.
Wayne was born in Mooresville to Freddie & Jessie Dellinger on July 20, 1963. He began his racing career directly after graduating from East Lincoln High School in 1981. He raced locally in NC and SC on dirt for his father for many years and ran in the ARCA Series from 1989-1993.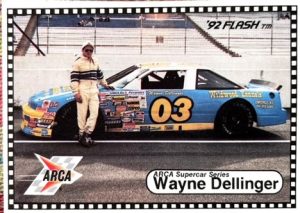 Survived by his parents Freddie Long Dellinger and Jessie Stiers Dellinger of the home. Sisters Elaine Dellinger and Debbie Morrison (Ted), both of Lowesville. Nieces and nephews Stacy Dishman (Troy), Stephen Stilwell (Kate), Chris Morrison (Haley), Heather Morrison. Great nephews and great nieces Sawyer Stilwell, Nora Stilwell, Brynlee Morrison, Boone Morrison and his beloved dog, Poppy, who was by his side until the end.
Funeral services will be held at Hills Chapel United Methodist Church on Saturday, March 11th visitation at 10:00 with service following at 11:00.  Keith Sherrill will be officiating. Burial will follow at the Hills Chapel Cemetery. Arrangements are made by Good Smartian Funeral Home.
Memorials may be made to Hill's Chapel United Methodist Church.