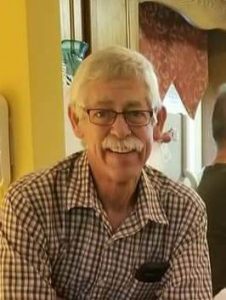 Floyd "Link" Lincoln Grass Jr. 68, of Denver, NC passed away on March 17, 2023 at his home surrounded by his family. Born on December 16,1954 in Mecklenburg Co., he was the son of the late Floyd Lincoln and Henrietta Lineberger Grass.
Link worked for McGuire Nuclear Station for 45 years.
Link was a lifetime member of the Lincolnton Sportsman Club. He served as its acting President for the last 17 years.
Link also had a passion for volunteering with the North Carolina Wildlife Commission for over 35 years. He taught both Hunter Safety Education as well as Boating Safety. The outdoors was Link's way of life, and he loved every second of that life.
Link touched the many hearts of those he met. He had an impact on so many young people and beyond. When Link was dedicated to something, he put his whole heart into it 110 %.
Besides his parents, Link was preceded in death by his son-in-law, Kevin R. Wiggins.
Those left to cherish his memory are his beloved wife of 47 years, Beverly Cobb Grass, his only daughter, Dana; brother Timothy "Tim" B. Grass and his wife, Beverly; grandchildren Zachary Smith and his wife, Kourtney, Mkenzie Smith, Kevin "JR" Wiggins; great grandchildren Lola Grace Smith, Vanna Ann-Marie Smith, Zachariah Ray Smith; nephew Michael Grass a very special niece, Kaitlyn Haas and his fur babies Mack, Petie and Zuzu.
The family welcomes friends to drop in on March 25, 2023 from 2:00pm to 6:00pm at Lincolnton Sportsman Club 389 Horseshoe Lake Road Lincolnton, NC 28092 to Celebrate the Life of Link.
In lieu of flowers, donations in Link's memory can be made to Lincolnton Sportsman Club.