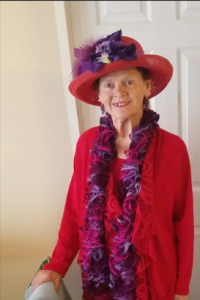 Faye Loretta Hummel, 79, of Sherrills Ford passed away on Monday, August 7, 2023 at Carolina Caring Hospice House in Sherrills Ford. Born on September 3, 1943 in Portland, Oregon, she was the daughter of the late Lynn and Helen Fausnaugh Wallace 
Faye was a Homemaker. She was a member of the Red Hat Society, as well as a Sunday School Teacher. In her spare time, Faye enjoyed sewing.
Besides her parents, Faye is preceded in death by her sons George Jr. and Lynn as well as her siblings Jason, Jim, Lynn, Kirby, Leroy "Butch", Ada, Liz, Lois, Helen "Wally", Sally, Judy, Sandy, Joram, Ross, and Mari.
Faye is survived by her loving husband of 61 years George; her daughters Loretta (Kurt) Johnson, Candance (Bill) Bayne, and daughter-in-law Barbara Hummel; her grandchildren Joseph, Megan, Marcus, Gerilynn, Lois, Lucas, William, Jacob, Genevieve, Savannah, and Victoria; and her great- grandchildren Bryce, Logan, Bobby Jr, Landon, Jace, Scott, Lukas, Aiden, Cameron, and Mallory.
Visitation will be held on Thursday, August 10, 2023, from 11:00 AM to 12:00 PM at The Good Samaritan Funeral Home Denver, NC. A Celebration of Life Service will begin at 12:00PM. Officiating is Pastor Roy Young of Living Waters Church in Mooresville, NC.