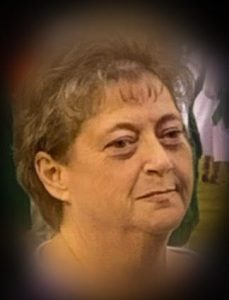 Tammy Lynn Osborne Miller, 62, of Maiden, NC passed away peacefully on Sunday, August 6, 2023, surrounded by her loving family.
Tammy was born on May 24, 1961, in Logan, WV, she was the daughter of Roger Lee Osborne and the late Ruth Ilene Nester Osborne.
Tammy graduated in 1979 from Oceana High School in Oceana, WV.
She was a member of Beth Haven Baptist Church in Denver, NC. Tammy enjoyed spending time with her friends and family, cooking and baking. Her favorite thing to do was spending time with her two amazing granddaughters Emma and Ember.
Tammy spent most of her life caring for others. She helped raise numerous children during her 35 years of working in daycare. Her home was always open to anyone who needed a safe place to go, especially during the holidays.
Besides her mother, Tammy is preceded in death by her mother-in-law Opal Miller, father-in-law Estil Miller, her grandparents, and great-grandparents.
She is survived by her loving husband of 42 years Danny Miller; her daughter Jessica Osborne Harrelson and her husband Shane of Denver, NC; her granddaughters Emma Nicole and Ember Irene of Denver, NC; her father Roger Osborne of Oceana, WV; her four sisters Sandi Osborne, Cheryl(Kenny) Lamb of Oceana, WV, Monica(Emerson) Whitlock of Cottageville, WV, Stephanie(Rev. William) Cook of Oceana, WV; her four nieces Kayla(Reggie) David, Beth(Rodney) Lusk, Brittany(Trey) Abbott, and Sarah Cook; her two nephews Kurt Lamb and Garrett Whitlock; her ten great nieces and nephews; two very special girls who were always in her heart Kristen Hodges and Katie Tyson; as well as a host of loving family and friends.
Visitation will be held on Saturday, August 12, 2023, from 2:00 PM to 3:00 PM at Beth Haven Baptist Church. A Celebration of Life Service will begin following the visitation at 3:00 PM. Internment will follow in the church cemetery.