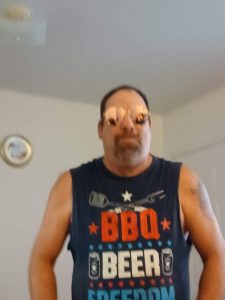 Eric Jon Christianson went home to be with the Lord on November 24th 2022. He was born in Dilworth, Minnesota to Ray and Ursula Christianson.
He was proceeded in death by his parents and his sister Sue Lynn.
He is survived by his fiancé Julie Perry, his brother Monty Christianson, and sister Sonja Horrell.
He lived in Hickory North Carolina where he was a former employee of image industries where he did textile work.
He enjoyed spending time with family and friends but most of all his best friend his dog Gizmo. He also love playing the guitar. 
Eric is going to be very greatly missed by all his loved ones