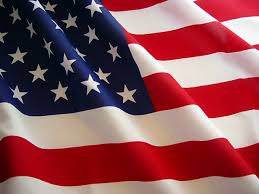 On February 20, 2020, Douglas Reid Dorney Sr., beloved husband, father, and grandfather passed away at the age of 72. 
Douglas was born in Baltimore, Maryland on April 26, 1947 to Frank and Mary (Epperson). After graduating from Dundalk High School, he served in the United States Army from 1967-1968 in the Vietnam War, receiving an Honorable Discharge. On November 2, 1972 he married Bernadina Adele James. They raised two children, Douglas Jr. and Danielle.  
He retired from the Baltimore Gas and Electric Company where he was an electrical service dispatcher, afterward relocating to Maiden, NC near their children and grandchildren. His favorite hobbies were fishing, local travel, and sporting events-most especially watching the Baltimore Ravens and attending his grandchildrens' activities. All that met him knew of his profound devotion to and love for his wife, children, grandchildren, and extended family. 
Douglas was preceded in death by his father Frank, mother Mary, and brother Clifford. He is survived by his wife Bernadina, sister Nancy Scampone, half-brother Allen Frey, children Douglas Jr. and Danielle (Powers), daughter-in-law Jennifer Larson, son-in-law Jason Powers, and six grandchildren Jason Jr., Gia, Landon, Colin, Xander, and Carson. 
Services will be held at the Good Samaritan Funeral Home, 3362 N.Hwy 16, Denver, NC 28037 on Wednesday, February 26, 2020 at 3 pm. Flowers, notes of condolence and donations may be sent to 4543 Brier Creek Rd, Maiden, NC 28650.