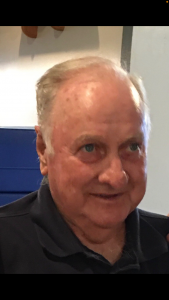 Donald Ray Smith, 86, of Stanley, North Carolina went to be with the Lord of October 15, 2021. He was born to the late Charlie and Maddie Smith. 
Ray was the strongest man we've ever known. He was a tough and resourceful man who could do anything. He was a loving father, grandfather, and friend to many. 
Besides his parents, Ray is preceded in death by his wife Effie, his daughter Barbara, his grandson Daniel, and his two sisters Betty and Barbara. 
Ray is survived by his sisters Estelle and Brenda, his brother Johnny; his children Tim, Jenny, and Renee; his grandchildren Ronnie, TW, Michael, Josh and Aiden; many great grandchildren and his girlfriend Luann Bolick. 
A graveside service will take place on Wednesday October 20, 2021 at 11:00AM at Forest Lawn Cemetery in Lincolnton, North Carolina.