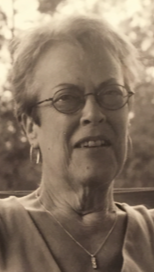 Dolores Merriner age 74 passed away Tuesday December 17th at her residence.
Dolores was born August 18, 1945 in Schenectady County, NY to the late Joseph Lucarelli and Mary Diarito. In addition to her parents she was preceded in death by her husband Gary Merriner and her sister Rita Empie.
She is survived by daughter Kelly Hicks and husband Barry of Denver, granddaughter Stephanie Estes and companion Rodney Rollins of Charlotte, grandson Seth Estes and wife Cameron of Virginia, brother Donald Lucarelli of Duanesburg, NY, brother Joseph Lucarelli of NY and sister Rosemary Puszkarczuk of Swansboro.
The funeral service will be held at 2:00 pm on Saturday December 28th at The Good Samaritan Funeral Home in Denver, NC. The family will receive friends prior to the service at 1:00 pm. In lieu of flowers donations can be made to the National kidney foundation.