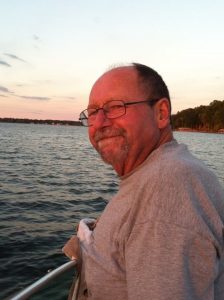 Clinton Thomas Fier, 70, of Denver, North Carolina, passed away peacefully on December 16, 2019, at the Carolina Caring Hospice House, after a long battle with illness. 
Clint was born in Akron, Ohio on October 15, 1949 and attended Ellet High School. He worked as a window salesman but his true passions were fishing, carpentry, and of course, his family. He met his wife, Amy in 1974, and they were married on January 8, 1977 They were married for 43 wonderful years.  
Clint is survived by his loving wife Amy, his daughter Ann (Shaun), son Adam (Lindsay) , three beautiful grandchildren, Hannah, Paul and Adelyn, his sisters Cevan and Claudia, and brother Curt.  He is also survived by numerous cousins, nieces and nephews. 
He is preceded in death by his mother, Martha Fier, and father, James Fier. 
Visitation will be Saturday, December 21, at 12 pm at Holy Spirit Catholic Church in Denver, NC, with the Funeral Mass following at 1. Father Carmen Malacari will be officiating. 
Funeral arrangements are being handled by Good Samaritan Funeral Home in Denver, NC. 
In lieu of flowers, memorial donations can be made to the NC Wildlife Endowment Fund at ncwildlife.org/donate. The family of Clint Fier wishes to thank the doctors and nurses at Carolina Caring, especially Linda, for love and care they showed him while he was ill.