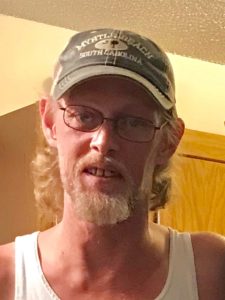 Danny Wade Hicks 51 of Mooresville, NC (originally from McDowell county WV) passed away September 3rd 2023 at Lake Norman Regional Medical Center. Danny was born September 3 1972 to the late Donald and Stella Hicks. Danny was proceeded in death by his son Dustin Wade Hicks of Baptist Valley, grandfather Pose "poppy" Mitchell, grandmother Hattie Mitchell, grandfather Ballard Hicks, grandmother Vicie Hicks and his fur grand baby Lilly Mae.
 Danny was survived by his daughter Morgan Jones (Jacob Barton), Brother Donald Anthony Hick of Keene Mountain, Va, Sister Tonya Burgess, Nephews Daniel Gillespie (Janis Gillespie & fur baby Flynn), Conner Santos, and Vincent Burch; Nieces Kirra Santos (Cameron Wright) and Rachel Hicks; Aunts, Mary Nelson (Ray Nelson), Lettie Brewster, Helen Ward, Thelma Hicks, Wanda Hicks June Burks; Uncles, Byrd Mitchell and Billy Coffey (Dianne Coffey), Cousins Rhonda Enriquez (Israel Enriquez), Billy Joe (Betty Jean Coffey), Debbie Dempsey (Joe Dempsey), an honorary daughter Amber Ritchie, honorary granddaughters Everleigh Burks and Arionna Ritchie, friends/neighbors/family, Louis, Jo , Mike & Melinda of Mooresville, NC and many family and friends. 

 Danny was an amazing father, uncle, brother, and son and friend.  He loved his family, NASCAR, football and a good cold beer.  He was known for always wearing his Levi's, black t-shirts, flannels, and his ole cowboy boots. He never knew a stranger. He was a man of few words but could have you in tears from laughter.  He cared for very few people but If he liked you he would do anything for you.

 In honoring his wishes, he will be cremated.  As Danny did not wish to have a funeral, a memorial service will be held to honor him on September 30, 2023  at 3:00 PM at Berwind Lake, War WV (bridge side).
In his honor, please sport your best flannel, jeans, and boots y'all.