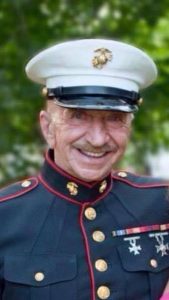 Daniel Michael Doran,81, of Denver, N.C. passed away peacefully at his home surrounded by many loved ones on Monday May 1, 2023. He was born on April 3, 1942, to James and Anna Doran of North Andover M.A. There are so many wonderful things to say about this man it's hard to know where to start.
Daniel also known as "Diesel Dan" grew up on School St. in North Andover. He was one of seven children. One brother James & five sisters, Claire, Ann, Jane, Patsy and Marylou. He attended St. Michael grammar school and worked at Long Bottoms grocery store in his early youth. Later on, Daniel worked on the family turkey farm still known today as Raymond's turkey farm owned by his oldest sister Claire and her husband Raymond. He would always tell his children how much he loved & looked up to Ray. 

Daniel graduated from Methuen Central Highschool in 1960 and upon graduation he went off to boot camp and onto the Marines where he served 4 1/2 yrs. He climbed the ranks of the military which include sharpshooter, rifle sharpshooter, Brig sergeant and finally earning triple stripe sergeant just to name a few.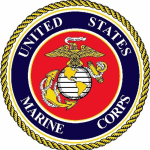 Daniel bought a mini farm on Lawrence Road in Salem, N.H. He wanted some land with room to spread out to bring up his daughters Kathy, Lisa, Annie & Cheryl. He was so proud of his girls and took pride in the farm. Many locals loved seeing all the animals, especially the ponies. He did pony rides at Bonanza in Salem. They used to call him, "Dan the pony man". He made many fond memories for so many families. Kids that feared getting on the pony did not want to get off when the ride was over.
Daniel was also a truck driver (hence the nickname diesel Dan) for Lincoln foods also known as Lily Trucking. He would travel up & down the east coast delivering all kinds of things. Apple juice being one of the main items. Many times, he would take his youngest daughters Annie and Cheryl with him for longer drives so he knew they were safe.
Daniel was a long standing 50 plus years member and sponsor of Alcoholics Anonymous and helped many people in need. Young or old he was known as a legend in AA. He shared many stories and through his experiences people knew they were not alone, and it provided them with hope and strength.
Daniel was amazing and his daughters are going to miss him tremendously. Heaven definitely gained a funny, kind, humble, loving man. Daniel was predeceased by his siblings, Claire Rischer, Ann Seubert, Jane Martin & James Doran.
Daniel is survived by his 4 daughters, Kathy Dearden & her husband Keith. His grandsons Trevor & Devon Dearden of Salem, N.H. Lisa Hancock & her husband Ralph. His 2 granddaughters Stephanie Hancock, Rachel Lyon & grandson Ralph Hancock Jr. of Bradford, M.A.
Annie Courcelle & her husband James. His 2 grandsons Anthony & Ethan Courcelle & his 4 granddaughters Alyssa,Grace,Greta & Charlotte Courcelle of Rutland, V.T.
Cheryl Jackson & her husband Ben. His 2 granddaughters Annah Doran & Sophia Jackson & 2 grandsons Benjamin & Blake Jackson of Denver, N.C. And 5 great grandchildren Aria,Cameron,Layla,Ryder & Saliese.
Daniel will be laid to rest on Tuesday, May 16, 2023 at 1:00PM at Salisbury National Cemetery.