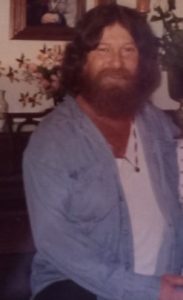 Our beloved Talmadge (Tam) Smith, 71, of Crouse, passed away the morning of May 14, 2023, after a long bout with health issues. He was born on September 30, 1951, to the late Fred and Ruby Lee Smith of Crouse.
Tam proudly served in the United States Army during the Vietnam Era.
He is survived by his significant other, Cathy Hallman of Crouse; his brother Darrell Smith and his wife Diane; his sister Rhonda Smith and her fiancé Steve Beader; his nephews Brian, Jason, and their families.
A Memorial Service will be held on Saturday, June 17, 2023 at 2:00PM at Leonard's Fork Baptist Church; 1462 Leonard's Fork Church Road Lincolnton, North Carolina. Officiating will be Rev. Jaie Warlick. Interment with military honors will be held at Antioch Methodist Church Cemetery; 205 Antioch Church Road Crouse, North Carolina following the service.