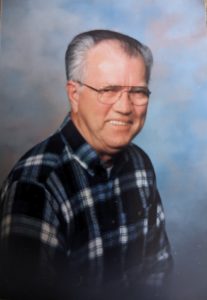 Cyril "Alan" Sipe, 84, of Maiden, NC passed away on August 14, 2023. He was born Feb 22, 1939 in Statesville, NC, the son of the late Ruth Newell Sipe and Cleatus Paul Sipe.
During his life, Alan served honorably in the United States Air Force. Following that he worked and retired from a long career with Estes Trucking. An avid reader and poet, Alan also taught Sunday School, and was a master of trivia. He loved gardening, specifically growing irises, history, astronomy, and most of all aeronautics. Those that love him know he had a notorious sweet tooth; cookies, banana pudding, and chocolate milkshakes until the very end. 
He is preceded in death by his parents. 
He is survived by his wife Barbara; daughters Kathy Kuczenski, Dena Sigman, and son, Chris Christenbury; grandchildren, Jennifer Baker, Sydney Kuczenski, Dakota Kuczenski, and Laura Bloyer; and 4 great grands.
Alan will be laid to rest on Friday, September 15, 2022 at Salisbury National Cemetery.  The United States Air Force Honor Guard will render Military Honors.  
Memorials in Alan's memory may be offered to his outstanding nursing home of the past few years, Trinity Village 1265 21st St. NE. Hickory, NC 28601.