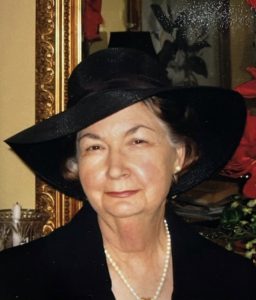 Shelba Jean Cipriano, 85, of Denver, North Carolina, entered God's kingdom on Wednesday, August 16, 2023, after a long-fought battle with Dementia and later Alzheimer's.  Shelba was born in southern Georgia, near the town of Tifton on September 4, 1937.  She was the second-born child of the late Wilburn and Martha McDaniel whom she spent her life loving and respecting.
Shelba had many wonderful memories and stories of growing up in the countryside of Georgia with her four siblings, Randolph McDaniel (Shirley), Patsy McDaniel Brewer (Ed), Bonnie McDaniel Keiffer (1942 – 2021), and James "Sonny" McDaniel (Terry).
She was the loving wife of 58 years to Michael Anthony, who preceded her in death just five months ago.  She always said that Michael was the most handsome man she had ever seen.
Immediately after high school, Shelba began working for Southern Bell as a telephone operator.  She loved this job and passed up several promotions along the way so she could stay in the role as she and Michael moved from Tifton, Georgia, then Hardeeville, South Carolina, to eventually settle in Charlotte, North Carolina where they were quickly blessed with three loving sons, Bill (wife, Christine), Shawn (wife, Tammy), and Chad (wife, Melissa). 
As was common at the time, Shelba and Michael agreed it was best for her to leave her work outside the home while they raised their children.  While at home, Shelba was an excellent cook and enjoyed sewing clothing and draperies but found a passion for designing and refurbishing antique furniture for their home.  Once their sons were grown, Shelba's hobby in design established her as an accomplished Floral Designer working for Winterpast Florist in Belmont, North Carolina.  Shelba loved plants and flowers and enjoyed growing them around her home. 
Shelba and Michael were also blessed with four adoring grandchildren, Benjamin (21), Matthew (18), Eli (17), and Kendall (13) whom she enjoyed caring for so much that she decided to retire to be home once again to spend quality time with her grandchildren.
Shelba and Michael were active members of Redeemer Lutheran Church for 40 years and members of Salem United Methodist Church for the last 13 years. 
Shelba was a gentle, loving woman with a very strong will.  She believed in disciplining children and loving them unconditionally.  She loved all her children and grandchildren dearly and we will love and miss her forever.
The family would like to thank all their faithful and loving relatives and friends who have been with them on this long journey together as well as her caregiver, Brittany Atkins, who was with her in the end. 
Shelba will be laid to eternal rest with Michael at the Salisbury National (Veteran's) Cemetery Annex, 501 Statesville Blvd., Salisbury, NC on Friday, August 25, 2023, at 10:00 a.m. 
A Celebration of Life service will be held at 2:00 p.m. on Saturday, August 26, 2023, at Salem United Methodist Church, 378 N. Pilot Knob Rd, Denver, NC 28037.  The family will receive friends one hour before and will continue after the service. 
Although Shelba loved flowers very much, memorials may also be offered in memory of Shelba to the Rotary-affiliated Coins for Alzheimer's Research Trust (CART), Memory and Movement Charlotte, or a charity of the donor's choice.