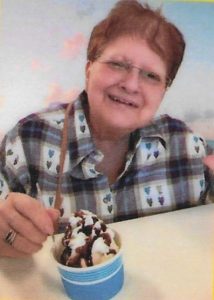 Concetta "Connie" Andretta, 81, of Denver passed away on October 22, 2023. She was born on July 23, 1942 in Kings County NY to the late Dominick and Dora D'Ascanio.
During her lifetime, Connie was a homemaker caring for her family. She was an accomplished black belt in Karate. She was an avid animal lover. She had a generous heart to many. After her husband passed away, she had a house built in Honduras for poor children and families. The home is dedicated in her husband Robert's memory. She "adopted" many children (in many foreign countries) supporting them whenever she could. To this day, many of those children have written letters to her.
Besides her parents, Connie is preceded in death by her husband Robert Henry Andretta.
Connie is survived by her children Robert Andretta and his wife Melissa; Donna Marie Scafuro and her husband Leo; and Michael Andretta. As well as her grandchildren Alexandra, Nicolette, and Shane.
A Funeral Mass will be celebrated on Friday, October 27, 2023 at 11:00AM at Holy Spirit Catholic Church Denver, NC. 
Burial will take place at Salisbury National Cemetery at a later date.