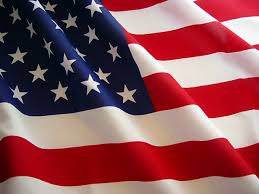 Claude Hyrum Petty, 79, passed away peacefully on October 10, 2023 while surrounded by his wife Sharon and daughters Danielle and Jenna.  He was able to speak with and be comforted by his other children and loved ones in his final days.
Claude was born on January 2, 1944 to Eloida and William Petty in Overton, Nevada. The fourth of five children. Claude is survived by his wife, Sharon Scharf; children, Geoff Petty, Danielle Ramirez, Allison Dugan, Jeff Scharf, Jenna Johnson, Christy and Steven Petty.
Claude served in the US Army during the Vietnam war. Upon returning he opened and ran a successful office supply store in Belmont Shore, California. He left retail to pursue a career in finance. This career led him to Charlotte, North Carolina with his wife Sharon and doggies.
His life began with humble beginnings while his father worked for the railroads.  During this time he lived in a train car with his crib being dresser drawer. This cemented his drive for a better life for himself and family. He found purpose through hard work, highly valuing the bond and support of his work family and clients.
Claude enjoyed many activities with his family; riding mountain bikes, two stepping at the Temecula Stampede, enjoying rock, country, folk, and classical music. He was musically talented and an artist with words. This was displayed by his poetry, letters, and speech writing. A perfect Sunday for Claude would be a large breakfast with the family, strumming on the guitar, watching a sporting event on TV while cuddling with his wife, kids, and dogs.
A service will be held on November 11, 2023 at 1:00pm at The Good Samaritan Funeral Home, Denver, North Carolina. In lieu of flowers and gifts a donation can be made to Helping Animals to Survive (H.A.T.S.) an animal advocacy group that Claude supported and participated in.