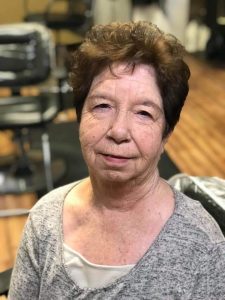 Blanche Bowers Maney, 78, of Sherrills Ford passed away on November 5, 2023. She was born on February 17, 1945, in Bryson City, North Carolina to the late John H. and Maymie Bowers.  
Blanche was a small firecracker. She was a homemaker caring for her husband and her family.
Besides her parents, Blanche is preceded in death by her loving husband Lonzo Maney and her two sisters Sherry and Patsy.
Left to cherish her memory is her daughter Carla Patton (Monty); sons Greg Maney (Jamie) and Eric Maney (Monica); 8 grandchildren and 7 great-grandhchildren; and her siblings Robey Bowers, Larry Bowers, Chuck Bowers, Mike Bowers, Johnnie Fox, and Beverly Edwards.
The family will receive friends on Friday, November 10, 2023 from 2:00PM to 3:00PM at The Good Samaritan Funeral Home Denver, NC. A Celebration of Life Service will begin at 3:00PM.