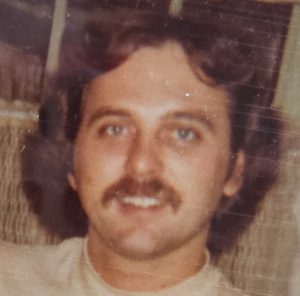 Billy Dean Ballard, age 66, of Pumpkin Center died on Monday, July 3, 2023.  
Billy was born August 21, 1956, in Lincoln County, to the late Elizabeth Ballard.  In addition to his mother, he was preceded in death by his beloved uncles:  Floyd Ballard (Nook), Arnold Ballard (Sue), Jim Ballard (Aileen) and Charlie Ballard (Peggy) and beloved aunts:  Helen Robinson (Harry), Dot Lawing (Ken) and Susie Ross Campbell (Bob).
Billy is survived by his son, Jared Rhodes (Jennifer); grandchildren, Emily, Jana and Colin; "special" cousin and friend, Sue Ann and Tony Setzer; cousins Ray Ballard (Angela), Roger Ballard (Sherry), Gary Ballard (Christine), Mark Ballard, Brad Ballard (Carla), Tommy Lawing (Annette), Eddie Lawing (Carrie), Kathy Robinson Billings (Mike), Kim Lawing Manlove (Rick), Janet Ross Hoffman, Sandi Ross Poole (Mark),  and his uncle, Bob Campbell.
Billy worked as a brick mason for Bill Richard and for many years at CommScope.
He was an avid sports fan, and loved UNC Tarheels, Atlanta Braves, and NASCAR. 
There will be a gathering of family and friends to share pictures and memories, August 5th at Rock Springs camp meeting, tent 92, from 6 – 8PM.