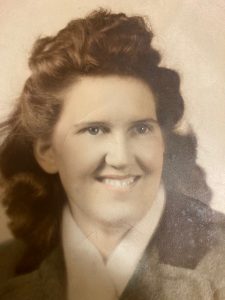 Bethel Bogan passed away on December 22, 2022, in Cumming, Georgia at the age of 97. She was born on November 15, 1925, in Needmore, North Carolina to the late Alfred Gaston Breedlove and Cora Lee Dehart Breedlove.  She was one of ten children, her siblings being Grace, Ralph, Thelma, Frank, Alfred, Gladys, Jake Lee, Betty, and Clyde.
She was married for 68 years to the love of her life the late Clyde Webster Bogan. Bethel and Clyde made their home in and around Charlotte, North Carolina where they created a beautiful family including their six children: Larry Wayne, Kayren, Renee, Tanya, Melva Lyn, and Wendy; six grandchildren, seven great grandchildren, and six great great grandchildren.
Bethel worked for many years at Delmar Printing Company.
Bethel's hobbies included gardening, cooking, and sewing.
A Graveside service will take place on Friday December 30, 2022, at 11:00AM at Salisbury National Cemetery, Salisbury North Carolina.