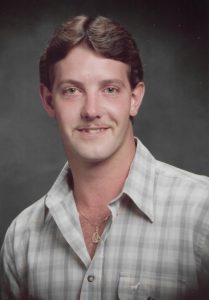 James Tyler Smith "Jimmy", 63, of Maiden passed away on December 16, 2022, at his home. Jimmy was born on November 16, 1959, to the late James and Patricia Smith.
Jimmy was an avid sports watcher. He loved watching basketball especially the UNC Tarheels, his football teams the Raiders and the Carolina Panthers. He enjoyed playing horseshoes and shooting pool.
He loved yardwork, especially lawn maintenance. He loved it so much that he even did his neighbors lawns for them.
He was a good person who was always willing to help people and he was liked by all.
Jimmy is survived by his son Samuel Aaron Smith; his daughter Chelsey Rose Secor and her husband Blade; grandson Kyle Smith; his sister Tammy Clippard, many nieces, and nephews, as well as may loving friends.
Family will receive friends Saturday, December 31, 2022 from 1PM-2PM at The Good Samaritan Funeral Home. 3362 North Highway 16 Denver, NC 28037. A Celebration of Life service will take place immediately following the visitation starting at 2:00PM.