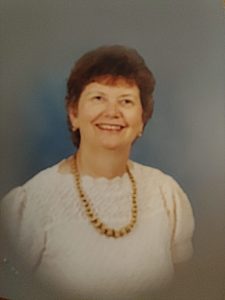 Barbara Jean Wahler Courtemanche was born on June 20, 1935 in Washington, DC where she grew up. 
On March 31, 2022 Barbara passed away peacefully at the age of eighty-six.
She was preceded in death by her husband, Raymond, her parents, James and Lillian Wahler, and her brother James.
Barbara is survived by her children; Patricia (Michael) of North Carolina, Deborah (Daniel) and Cheryl (James) of Virginia, Kathleen (Armando) of Texas, Alan (Christine) of Colorado and Michael (Arya) of Virginia. She has ten grandchildren and nineteen great grandchildren
Barbara attended Radford College in Virginia. She worked at the Pentagon where she met her future husband, Raymond Courtemanche and were married on April 14,1956.
In 1979, Ray and Barbara moved to New Orleans where Barbara worked as a legal secretary for a law firm.  Upon retiring in 2006, in the aftermath of Hurricane Katrina, they moved to Denver NC as their final stop in their life's journey.
Barbara was outgoing and had a cheerful disposition. She was loved by everyone and will be missed by all.
Mass of Resurrection will be held at Holy Spirit Catholic Church 537 North Highway 16 in Denver NC on Tuesday, April 26th at 1:00 pm.
Internment will be held  at Salisbury Veterans Cemetery Annex on Wednesday, April 27th at 10:00 am.