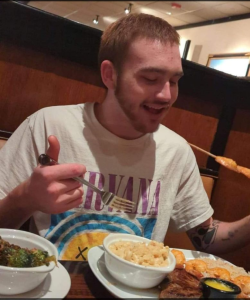 Austin Bryan Dalrymple, 21, of Cherryville, passed away on October 2, 2023. He was born on October 16, 2001 to Brian Dalrymple and Candace Williams. He attended Shelby High School.
Austin was extremely family oriented. He was the best dad he could to his son Carson Lee Dalrymple. He kept a smile on everyone's face and made sure everyone was always happy.
He enjoyed fishing, goldmining, skateboarding, and the outdoors.
Besides his parents and son, Austin is survived by his siblings Dylan, Mary, and David Brian Dalrymple Jr. (DJ).
A Celebration of Life will be held on Saturday, October 7, 2023 from 2:00PM to 4:00PM at David Self's residence; 724 Third Street Lincolnton, North Carolina 28092.  The service will begin at 4:00PM.