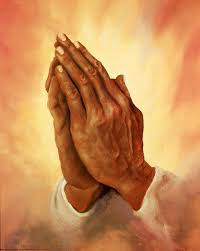 Vincent Malacari went to his eternal reward on January 14, 2022, after a long and courageous fight with dementia at the age of 93.
His parents were Carmelo and Angelina Malacari who emigrated to the United States from Catanzzaro, Calabria Italy in 1927.
Vincent met  Anna Maria, his loving and devoted wife of sixty years, when he returned after visiting the Shrine of St. Anne in Quebec. He was a loving and proud father of Rev. Fr. Carmen Malacari, Anna M Malacari, and Angela M Chesnut as well as a proud grandfather, great grandfather, uncle, and spiritual godfather to many children.
Vincent was known for his cheerful, enthusiastic and joy filled personality. He served the public as a barber/hair stylist for sixty-five years. In his profession Vincent was noted for being a good listener , confident and spiritual guide. When any of his clientele were hospitalized or placed in a nursing home, Vincent would gladly offer haircuts and shaves without charge.
Vincent was a lifelong vibrant and involved member of St. Mary Mt. Carmel Catholic Church in Utica, New York. When he moved south to North Carolina, Vincent became a member of the Holy Spirit Catholic Church in Denver and became as involved as his health allowed.
Vincent was also a member of the Alpha Phi Delta Fraternity, 4th degree Knight of Columbus, Optimist Club, Holy Name Society and Roffler Hairstylists Club.
He will be forever remembered in our hearts for his great smile, love for family and friends and his deep religious faith. He will be greatly missed by all.
A Mass of Resurrection will be held on January 24 at 2 pm at Holy Spirit Catholic Church, 537 N NC 16 Hwy Denver, North Carolina. Calling hours will be on January 24th from 10:30-12 noon.
In lieu of flowers, donations to the Holy Spirit Building Fund will be deeply appreciated.
Good Samaritan Funeral Home is graciously serving the Malacari family.