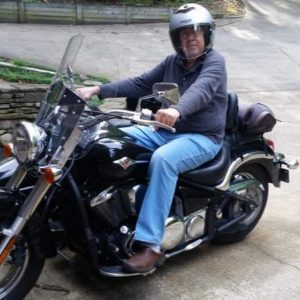 Thomas Lawrence McMahan (age 90) passed away on August 3, 2022, surrounded by family.  As he often said, at age 90, he lived a long and very full life, filled with love and adventures.
He was born in Milwaukee, Wisconsin on March 27, 1932, and later moved with his family to International Falls, Minnesota.  He graduated from Falls High School in 1950, left home to join the Marines and was a veteran of the Korean War.  When he returned from the war, he settled in Milwaukee, Wisconsin to pursue his Engineering degree and met the love of his life, Patricia Lou Yuill, who he married in 1960.  He began a career with Cutler-Hammer (Eaton) and ultimately rose through the ranks to become the Manager of the Engineering Department and eventually retired in 1994 after many years of service.  During this time, he and Pat moved their growing family to Asheville, North Carolina in the wonderful neighborhood of Bent Creek and were active members of St. Joan of Arc Church.  Dad loved the outdoors and to travel, so he took his family on many hikes, camping trips, weekend drives on the Blue Ridge Parkway, and the annual trips to visit family in Indiana and sometimes further north to Milwaukee and International Falls.  After retirement, he and Mom spent several months hiking the Appalachian Trail, volunteered for the National Park Service at an outpost on the Yukon River in Alaska and traveled extensively all over the United States via motorcycle and RV.  During his lifetime, Dad visited every state except Hawaii.  He and Mom also traveled throughout Europe.
Dad's love of Engineering and adventures led to an interest in airplanes.  Not only did he get his pilot's license, but he also built his own airplane and flew it.  It was a project that took up much of the family garage and sometimes part of the backyard and occasionally he would "recruit" a child or two to help with the construction, mainly holding and fetching items.
He was a great father who could be a tough disciplinarian but who loved his children fiercely and always had their best interests at heart.  His children, grandchildren and great-grandchildren filled him with, joy and pride, and were a great source of comfort to him in his later years.  He is preceded in death by his parents, Edward and Helen McMahan, his sister and brother-in-law, Joyce and Ralph Krysiak, sister Joan McMahan, brother, James McMahan, and wife, Patricia Lou McMahan and his second wife, Linda McMahan.  He is survived by his children, Julie (and Tom) Freeman, Marcia (and Jon) Rice, Karen Colon, Jeanie (and Steve) Garrison, and Jim (and Kelly) McMahan along with 18 grandchildren and 19 great-grandchildren and his sister and brother-in-law, Kathy and Steve Smith.  Dad also had the great fortune of meeting a lovely lady, Anne Cline, late in life, whom he loved dearly and despite the distance between them, managed to get in quite a few visits before his health began to decline.  Thank you to her friend, Susan, for getting her to the hospital in time for a final visit.
Details of funeral arrangements will be announced at a later date.  In lieu of flowers, please consider making a donation to the American Cancer Society or the American Lung Association.